Alger County News Online

• Latest weather information •
.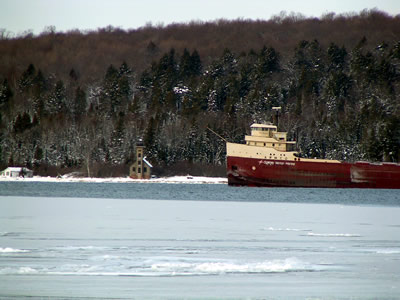 Boat arrives on December 25, 2004/ Photo by Jake Verbunker

Moving the ice aside as it passes the Old East Channel Light House, the Coal Boat Oglebay Norton Marine heads into Munising Bay with a load of Coal for the Neenah Paper Mill, its last load of the season.

Gas Prices settle in Alger County
Alger County - Service stations across the Upper Peninsula have increased in Gasoline prices at the pump. Alger County has never been immune to price increases , but gas prices have steadied to a keen 2.44 per gallon during the first days of March 2015 .



---
---
---